INFINITI Vehicles For Commuters
San Diego is renowned for its warm weather, local beaches, Balboa Park, and its infrastructure system. At Kearny Mesa INFINITI, we pair shoppers with their ideal INFINITI vehicle. Whether you've been eyeing the INFINITI QX50 or the INFINITI Q70, our INFINITI dealers serving San Diego are pleased to help you finance your dream vehicle made for these San Diego streets.
Driving Conditions in San Diego, CA
Like most people in Southern California, San Diego INFINITI drivers commute. With the 15 and 5 Freeways available and populated with drivers, getting by with a car is your best bet. When driving from Kearny Mesa to Mission Valley, you'll find the 805 Freeway and the 8 Freeway just south of that, serving commuters driving from Ocean Beach to La Mesa. Drivers around here aren't reluctant to taking advantage of the interstates to get to their next destination. Since there are about four major interstates available, commuting saves time. You'll also enjoy the 70-degree weather in February and sporadic rainfall throughout the year.
INFINITI Vehicle Features
You've probably considered the driving conditions in San Diego, quickly learning that an all-wheel-drive  will come handy during wet road conditions. AWD provides better traction during severe weather when the interstates are congested with drivers. Secondly, choose a car with blind-spot monitoring, which should help you monitor your blind spots during the 5 Freeway rush hour. Cruise control and a sunroof are also noteworthy perks. Set your speed with the sunroof drawn back as you coast down from Torrey Pines to Mission Bay. Our San Diego INFINITI dealers can help you determine other special features to consider.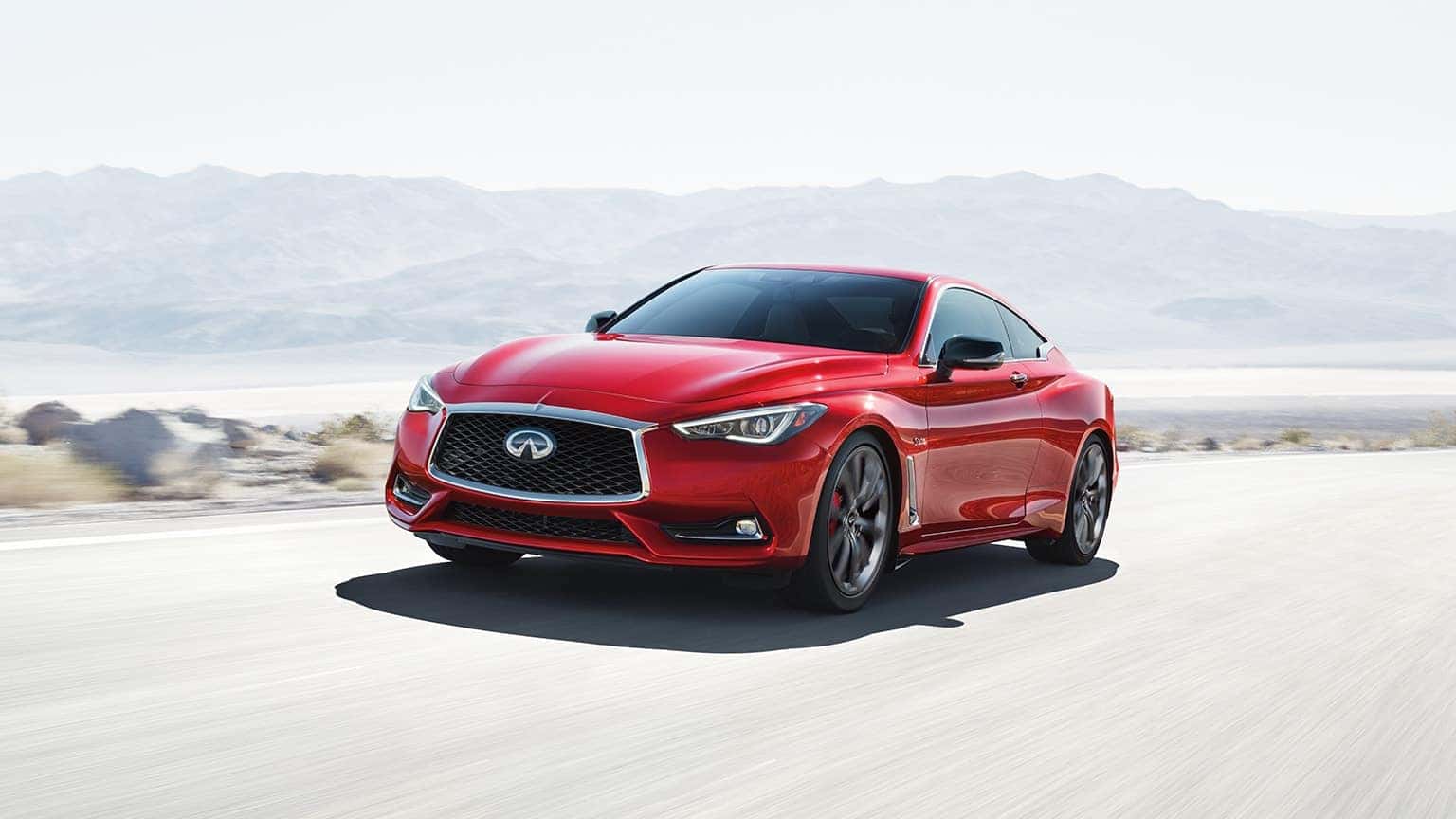 INFINITI Cars You'll Love
Drivers in San Diego have looked to our 2020 INFINITI Q50 for some of the best car features. This new INFINITI sedan comes with blind-spot monitoring; Bluetooth® connectivity for making on-the-go, hands-free calls; and a sunroof for a more joyous ride. What's marvelous about financing this vehicle is that all-wheel-drive is available with all five trims. Another car to consider as a San Diego driver is the powerful luxury coupe—the 2020 INFINITI Q60. The composed ride and powerful engine lineup make this a nice cruiser model. Don't worry; adaptive cruise control, along with a surround-view camera for a second pair of eyes, lane departure warning, and rear parking sensors are available.
See whether these INFINITI cars are suitable for your commute and driving lifestyle. We know that locals need a reliable, well-equipped INFINITI vehicle from our INFINITI dealer in San Diego, and we keep a full lineup of models available. For today's INFINITI cars for sale, come by our shop.