Finance Your INFINITI Car at Kearny Mesa INFINITI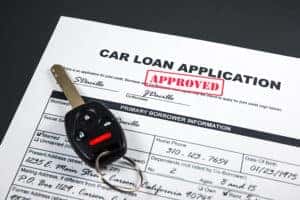 Drivers who are shopping for an automobile are always welcome to view our inventory of new INFINITI cars. Our showroom is where you'll find all the latest INFINITI models, including the 2020 INFINITI QX60. Kearny Mesa INFINITI is also where motorists can shop for a previously owned INFINITI vehicle that's as stylish and well-equipped as it is reliable. Just like you can rely on us for INFINITI cars, you can count on us for any financing you may need to buy the luxury vehicle of your choice.
Our Finance Department
In our role as your local San Diego, CA INFINITI dealers, we've helped many area drivers secure auto loans. We know applying for financing can be an overwhelming experience for some, which is why we always assist drivers in a manner that mimics the way we'd want to be treated ourselves.
Whether you want to buy a new luxury vehicle or one of our pre-owned INFINITI models, we'll start by getting to know you. Our finance experts will talk to you about your finances and your goals. We'll review your application and take a look at your FICO score. Even if your credit score isn't great, we can still help you get a car loan, so don't panic. After our lenders review the information we send them and get back to us, we'll present the options that are available to you.
About Car Loans
When you visit our INFINITI finance center near Carlsbad, CA, you'll encounter professionals who'll be happy to explain the financing process to you without using industry jargon. In general, car loans last several years, perhaps as many as five, six, or seven. While a longer term often means a lower monthly payment, shorter loans require borrowers to pay less interest over time. Throughout your loan, you'll make monthly payments that will cover a portion of your principal and some interest. Once you settle your loan, you'll own your vehicle outright.
If you want to learn more about financing, contact our INFINITI dealership serving Escondido, CA and surrounding areas. To find and finance a premium INFINITI automobile, head over to Kearny Mesa INFINITI today.