Best INFINITI Cars for San Diego, CA Drivers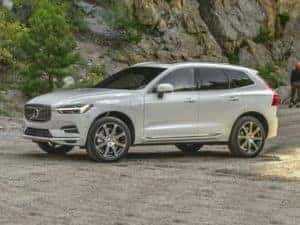 We believe that living in the San Diego, CA is an amazing experience at Kearny Mesa INFINITI. We have consistently beautiful weather that lets you experience the outdoors just about every day of the year, amazing food and drink, and friendly people. That being said, driving in San Diego can present certain challenges.
Driving Conditions in San Diego, CA
With 267 days of bright and sunny weather on average each year, San Diego is a city that calls you to go outside and enjoy the stunning coastline. There are many amazing trails you can take the right vehicle on. Like any big city though, you might encounter congestion during your commute time and find yourself frustrated by stop and go traffic. Downtown has a lot to offer—great restaurants, cultural events, and baseball games—but that also means that parking can be tight.
INFINITI Vehicle Features
New INFINITI SUVs and cars can help San Diego, CA drivers make life navigating the city more enjoyable. If your plans include heading off the beaten path, consider a vehicle with all-wheel drive. It will give you better grip on sand, dirt, and grass, as well as slick streets on the occasional rainy day. Fuel efficiency is an important consideration when you're dealing with city traffic, as are entertainment and communication features. Whether you're driving on the highway or maneuvering in tight city spaces, advanced driver assistance features like parking sensors and blind spot monitoring take some of the stress out of your life and help you stay safe.
INFINITI Cars You'll Love
You have a bunch of fantastic options in our lineup of INFINITI cars in San Diego, CA, and we're happy to help you find the right one for you. If you're looking for a compact sport sedan that can zip around the city with ease, check out the 2019 INFINITI Q50. It's a blast to drive, has a luxurious interior, and comes with a long list of standard features including dual-touchscreen infotainment displays and advanced driver assistance features like forward collision warning. If you're looking for a powerful and efficient SUV that can go the distance, we'd suggest the 2019 INFINITI QX60, which comes with a rearview camera, Bluetooth® connectivity, and more.
Whatever your life in San Diego looks like, we're confident we have the vehicle for you at our INFINITI dealership. Come see us at 4670 Convoy St today!